{ "sharingServiceParamName": "jobpipeline" }
Senior Experte DevOps Engineer Virtualisierung und nIMS (m/w/d)
Company:

Deutsche Telekom Technik GmbH

Locations:

Bonn, Germany

Job level:

Professional

Employment type:

Full Time - Regular

Application Deadline:

03/03/2020
Experience Required:

5 Jahre und mehr

Working Hours Per Week:

38.0

Languages Required:

Deutsch, Englisch

Amount of Travel:

0-25%

Functional Area:

ICT / IT Projects
ICT / IT Operations
ICT / IT Development
ICT / IT Consulting
Zu den Kernaufgaben gehören insbesondere folgende Engineeringtätigkeiten:

Weiterentwicklung der ServiceArea-Networks / Datacenter-Networks im Hinblick auf Innovationen und neue technische Möglichkeiten, Verbesserung von Zuverlässigkeit, Wirtschaftlichkeit, Sicherheit und Betreibbarkeit. Hierzu haben Sie einen guten Überblick über die allgemeine technische Entwicklung in diesem Umfeld und stehen im engen Austausch mit den relevanten Systemherstellern
Mitarbeit in nationalen/internationalen Einführungsprojekten. Konkret zunächst im nIMS-Projekt mit dem Ziel, die nationale Festnetz IMS vollständig in einer Cloud-Umgebung abzubilden. Die Mitarbeit in einer DevOps-Organisation beinhaltet zuweilen auch die Übernahme von Planungs- und Betriebsthemen und die Durchführung von Changes (auch außerhalb der Regelarbeitszeiten) sowie -wo erforderlich- die Übernahme von Rufbereitschaften/Herbeiruf
Lifecycle-Management von IP-Netzelementen in den ServiceAreas / DataCenter-Networks. Sie planen die Einführung neuer Hard- und Software-Releases und stellen den Lifecycle-Prozeß für die Plattform sicher
Kommunikation mit den Systemherstellern, dies beinhaltet die Release- und Roadmap-Planung, das Stellen von FeatureRequests, das Adressieren von Bugs/Problems, die Vertretung der Telekom in Herstellermeetings/Veranstaltungen und die Abnahme der vom Hersteller erbrachten Engineering-Leistungen
Beratung von Kunden/Nutzern und Wissenstransfer / Coaching von Kollegen in diesem Umfeld sowie die Pflege der Systemdokumentation
Sie verfügen über ein erfolgreich abgeschlossenes Studium (Fachhochschule oder Universität) der Fachrichtung Nachrichten- oder Informationstechnik (Bachelor/Master) oder eine vergleichbare Ausbildung.
Darüber hinaus bringen Sie folgende Kenntnisse und Erfahrungen mit:
Sehr gute Kenntnisse im Cloud/Datacenter-Umfeld. Sie kennen Virtualisierungstechnologien / Cloudifizierungstechnologien wie OpenStack / KVM / Contrail oder VMWare und haben damit bereits solide praktische Erfahrungen gesammelt. Idealerweise kennen Sie den bei der Deutschen Telekom entwickelten "Magellan"-Virtualisierungsstack oder darauf basierender Lösungen oder waren in diesem Umfeld bereits tätig
Sie haben Erfahrung in der Entwicklung oder Integration von Software sowie im Aufbau von CI/CD – Chains und beherrschen die in diesem Umfeld verbreiteten Tools (z. B. Git, Ansible, Artifactory, Jenkins etc…)
Sie programmieren in Python und schreiben bei Bedarf Shell-Scripte (bash), um kleinere Aufgaben automatisiert zu erledigen
Mit dem Betriebssystem Linux (möglichst Redhat) sind sie bestens vertraut (auch Installation / Konfiguration / Troubleshooting… "hands-on")
Ebenfalls kennen Sie sich mit IP-Netzen und den dafür relevanten Protokollen aus und verfügen über praktische Erfahrung im Design und Deployment / Konfiguration / Troubleshooting von IP-Netzelementen. Sie haben praktische Erfahrung in der Arbeit mit Systemen idealerweise von Juniper und können diese idealerweise mit einer Herstellerzertifizierung belegen
Sie haben sich bereits mit VoIP im Carrier-Umfeld befasst und die relevanten Protokolle (SIP….) sowie die verschiedenen Systemkomponenten im IMS-Umfeld sind Ihnen geläufig
Durchführung von System/Plattformvalidierungen im Labor, Definition und Durchführung von Testcases und deren Dokumentation und Bewertung / Auswertung
Erfahrung bei der Umsetzung komplexer, herstellerübergreifender Projekte im WAN/LAN – Umfeld, speziell auch in produktionskritischen Umgebungen
Sehr gute Präsentations- und Kommunikationsskills auch auf Managementebene
Vertretung von T-DCI in nationalen/internationalen Gremien und Projekten
Erfahrung mit agilen Arbeitsmethoden (Scrum, Kanban etc.)
Gute Englischkenntnisse in Wort und Schrift
Bereitschaft zur Übernahme von Tätigkeiten außerhalb der Regelarbeitszeit
Gelegentliche Übernahme von Rufbereitschaften / Herbeiruf
Severely disabled applicants with equal qualification will be given particular consideration.
Deutsche Telekom Technik GmbH
Die Digitale Gesellschaft. Ohne uns nicht möglich. Unsere Mitarbeiterinnen und Mitarbeiter versorgen sie mit dem besten Netz. Mit einer zuverlässigen und sicheren Infrastruktur. Der Grundlage für Innovationen von morgen. Bei uns gibt´s die beste Aussicht in die digitale Zukunft. Für Sie gleich von Anfang an.
"Any questions? I´m happy to help! For your application please use our online job tool."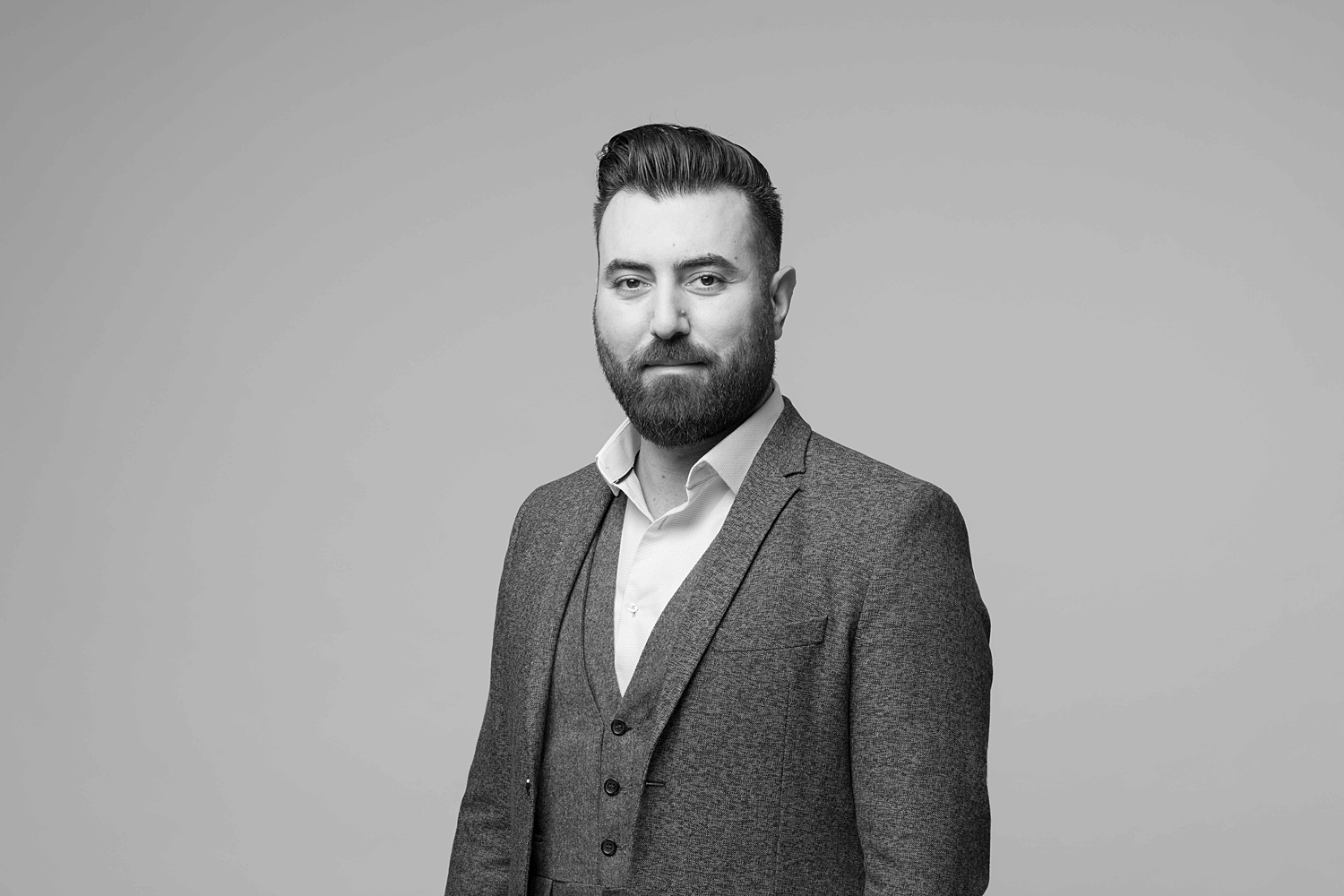 Bülent Yorganci